Shine On! Kids manages the event in collaboration with Club360, Empire Entertainment, and other corporate partners. All proceeds benefit Shine On! Kids' Hospital Facility Dog Program. Shine On! Kids supports kids with cancer and other serious illnesses in 25 hospitals throughout Japan.
Over 21 MILLION yen
raised (and counting!)
Executive Fight Night IX achieved unprecedented results with the highest amount of funds raised to date, the largest number of attendees, AND featured 9 ferocious fights all going to a decision, to top off its ninth year.
We would like to acknowledge the staff, volunteers, and producers who provided their expertise and spent countless hours creating this fabulous event! And of course, express our gratitude to the sponsors, individual donors, and wonderful attendees who so graciously supported this event. We'd like to thank our amazing MC Max Powers and the acrobatic entertainment by our pole dancing doctors who helped make it such an unforgettable night.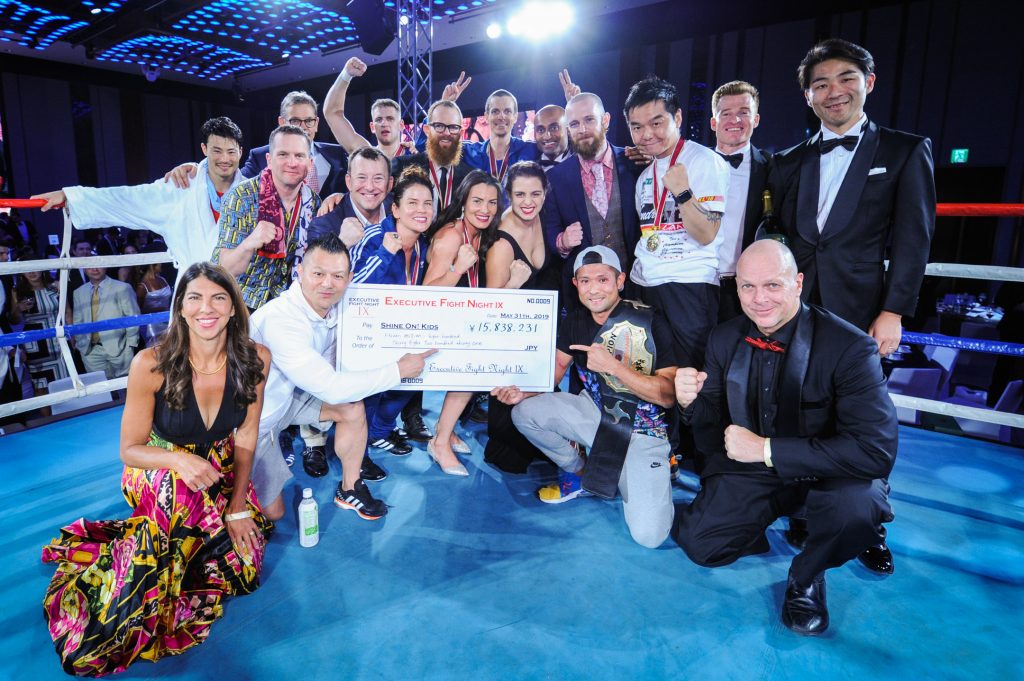 Check our the official photos from the night here and catch all the action that went down inside the ring on the EFN YouTube channel.